Some of my responsibilities: Designing digital signage, social media posts, mailers, banners, flyers, booklets, brochures, tshirt art, balancing multiple projects at once, and maintaining brand guidelines
Missions Weekend Prayer Guide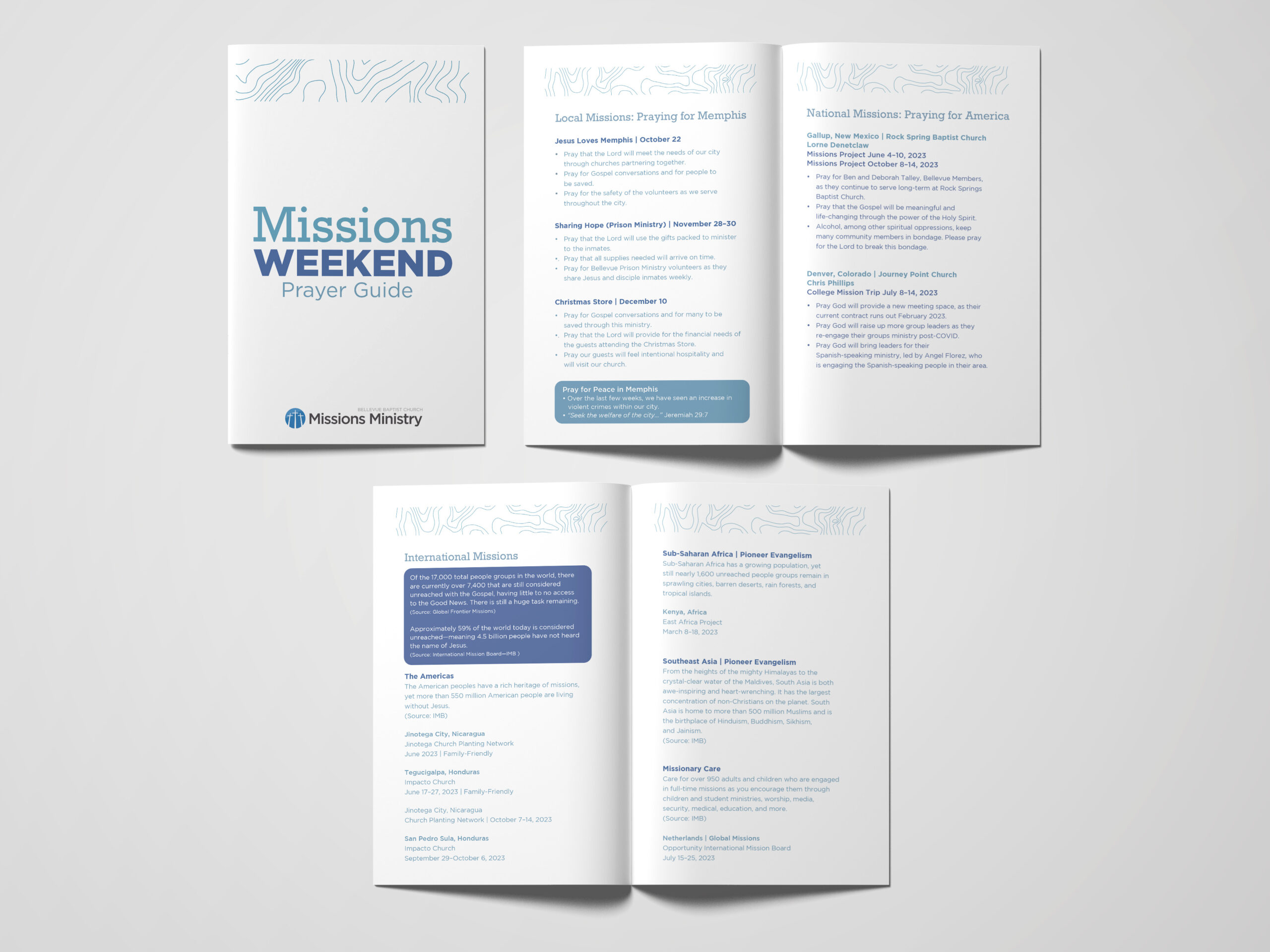 The booklet was for an event hosted by the missions department.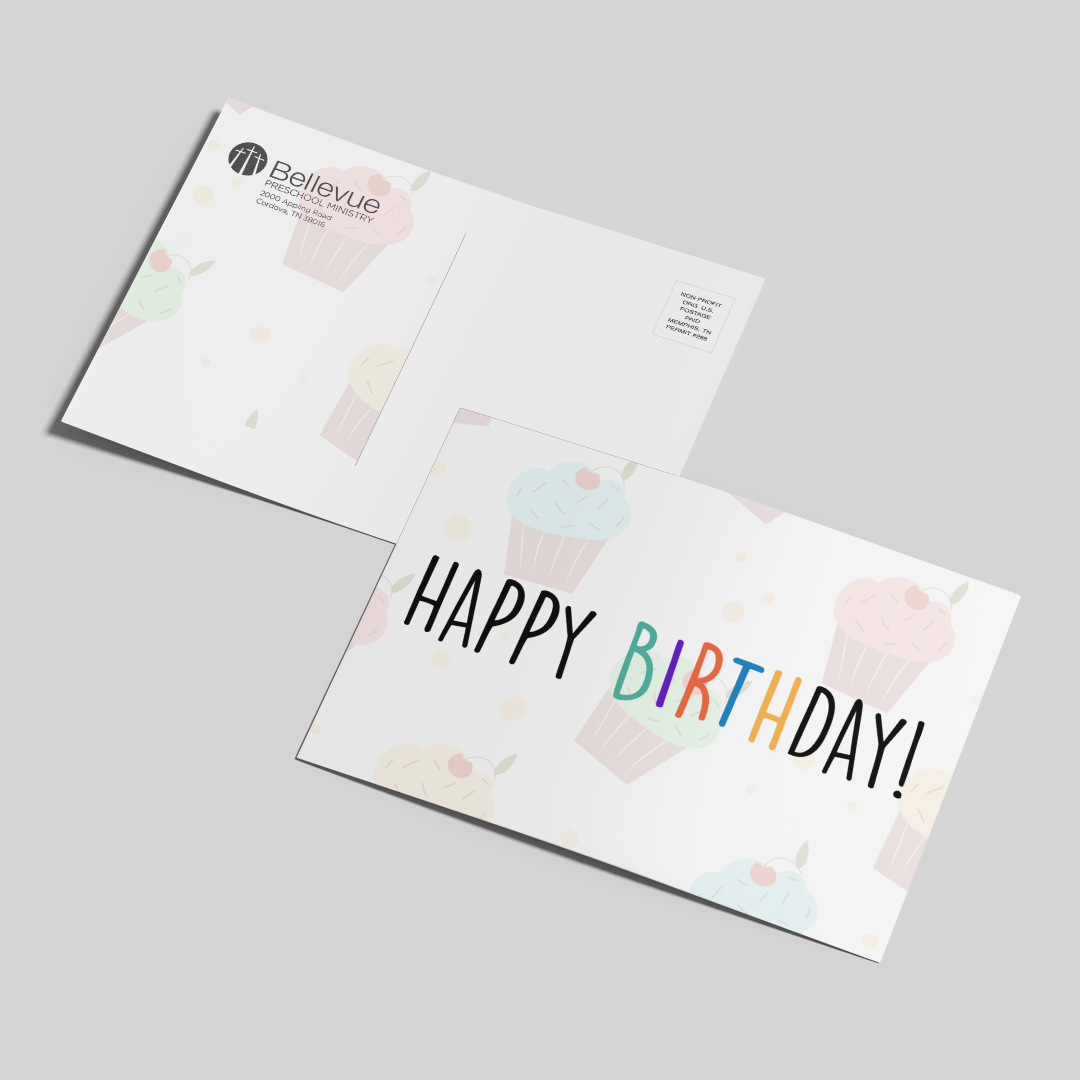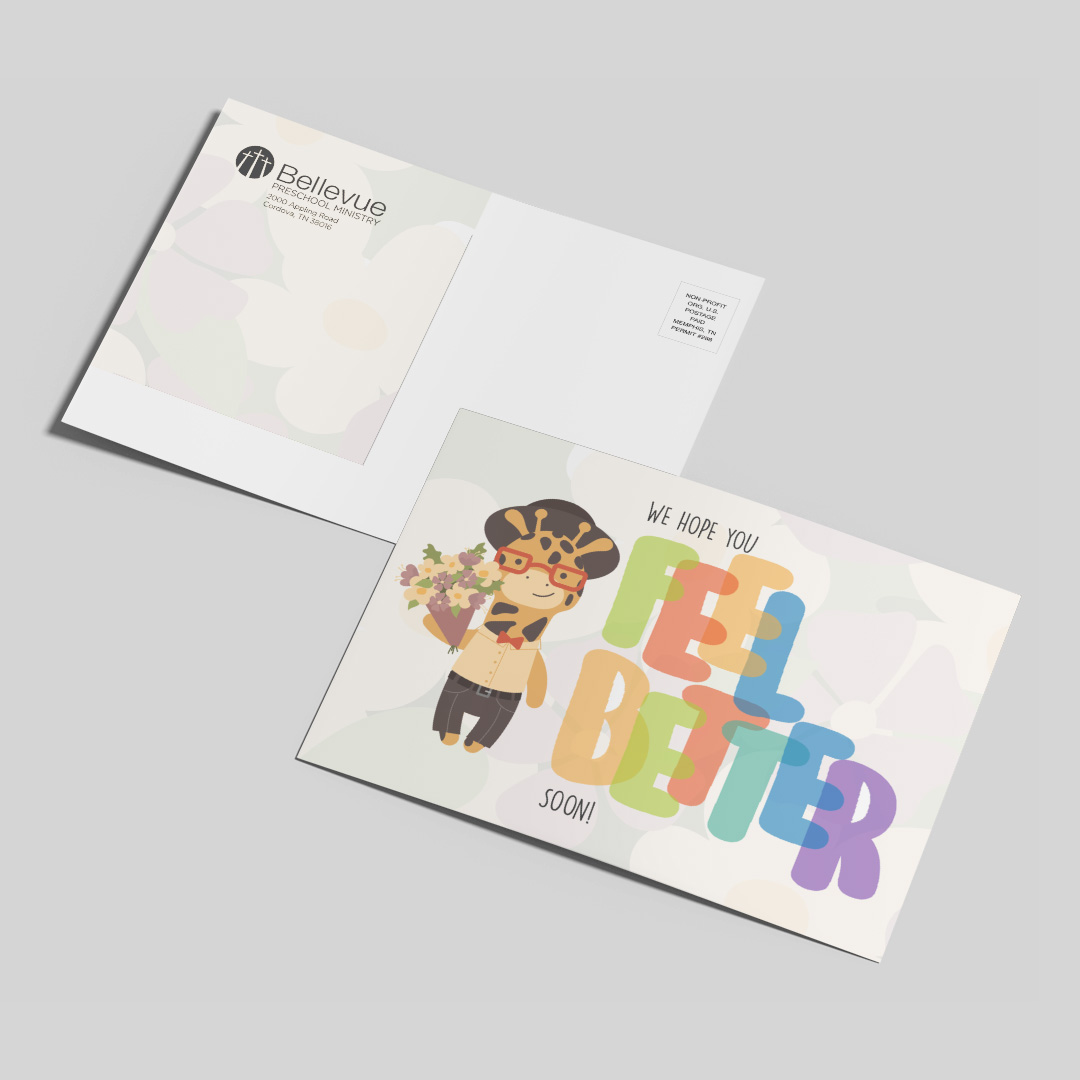 Here are some of the postcards I did for the children's department.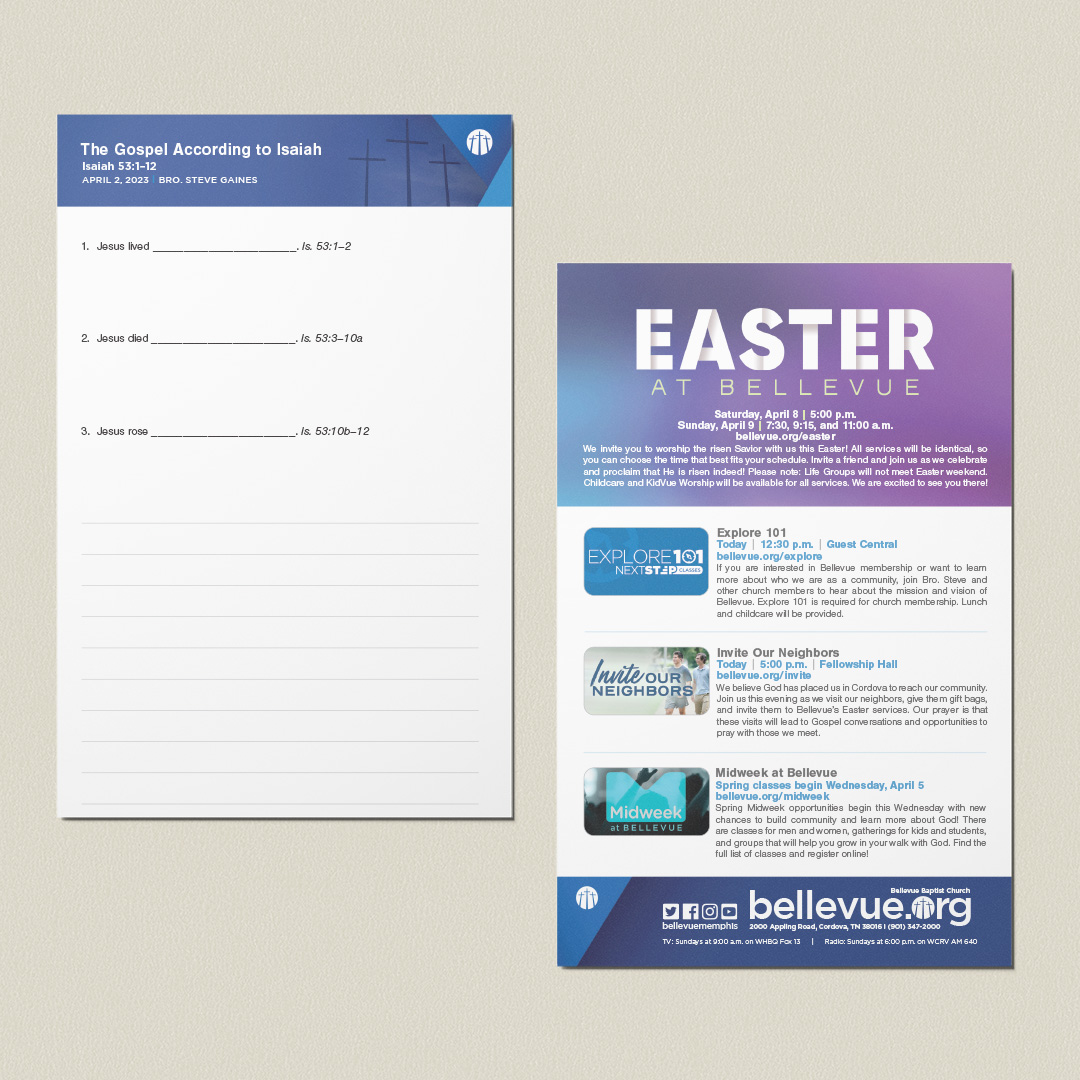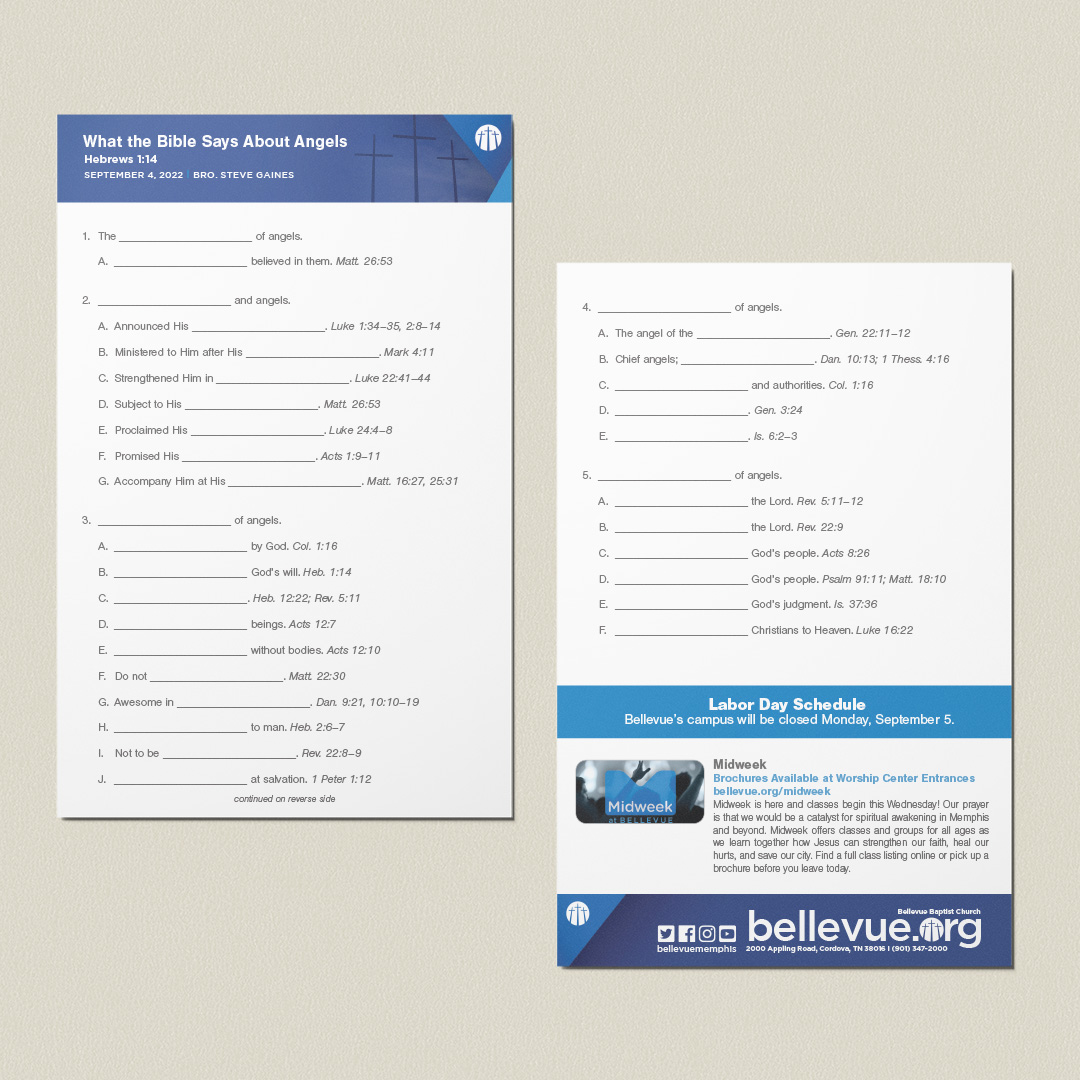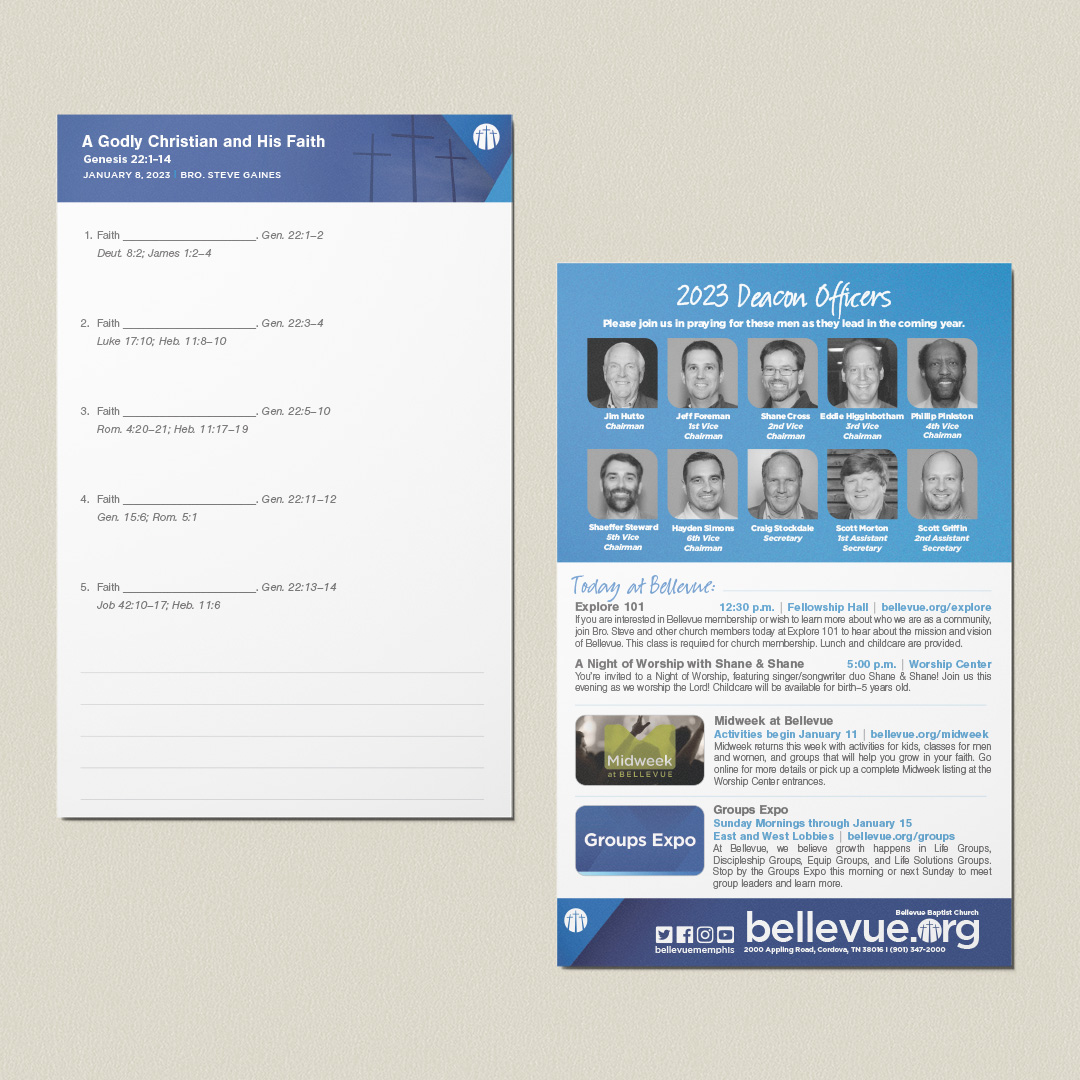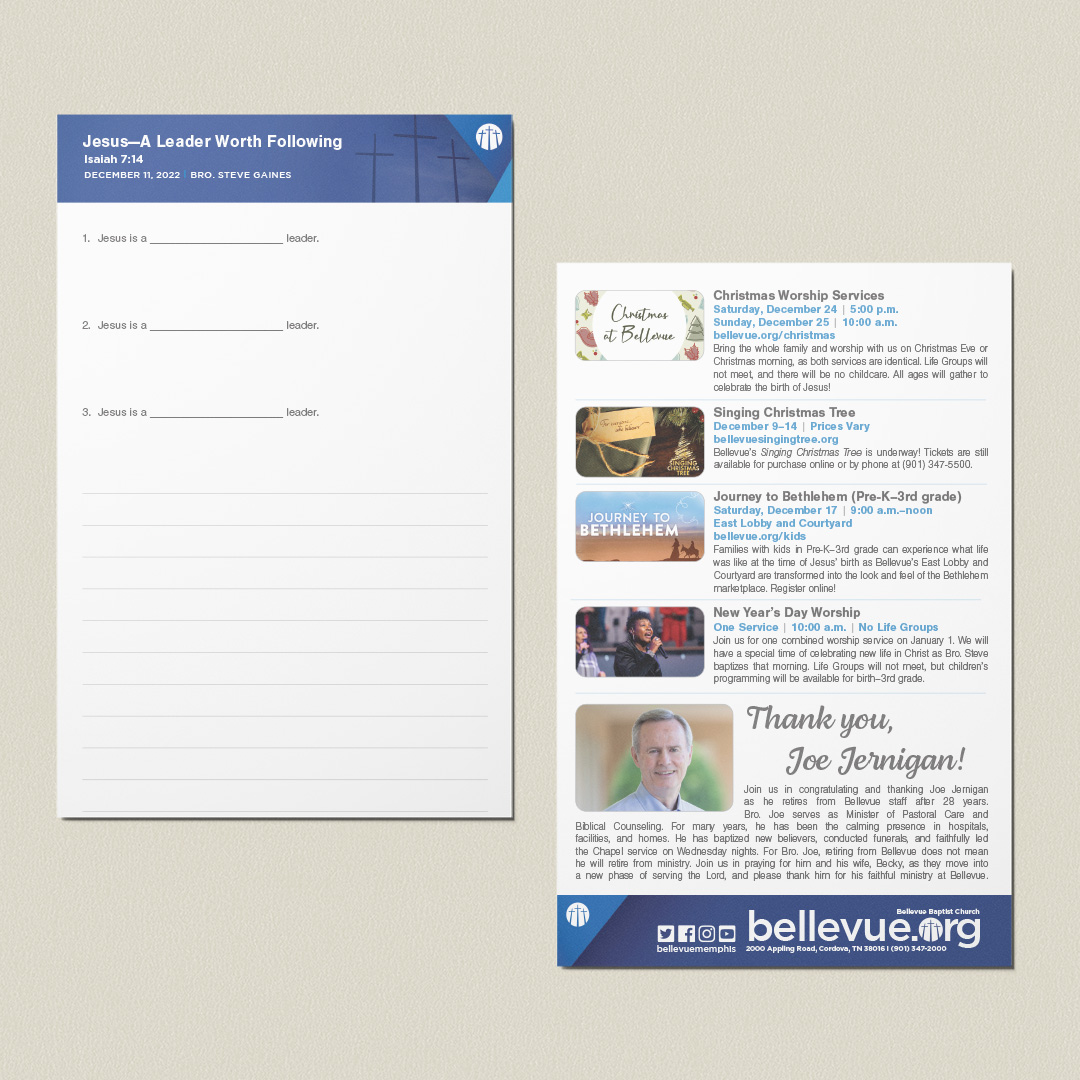 Part of my job was to update the sermon notes weekly and work with different elements to keep a consistent look and feel for the sermon notes.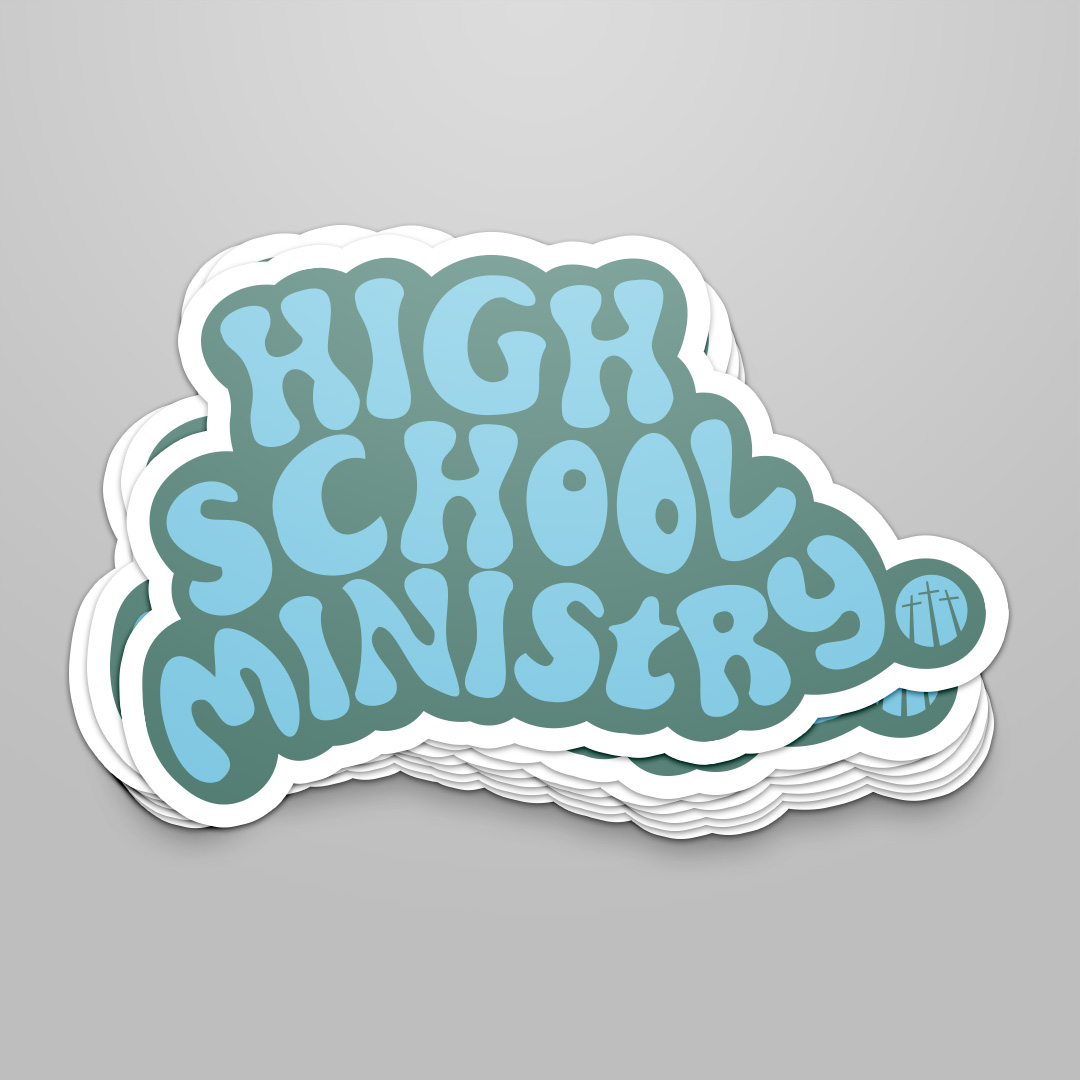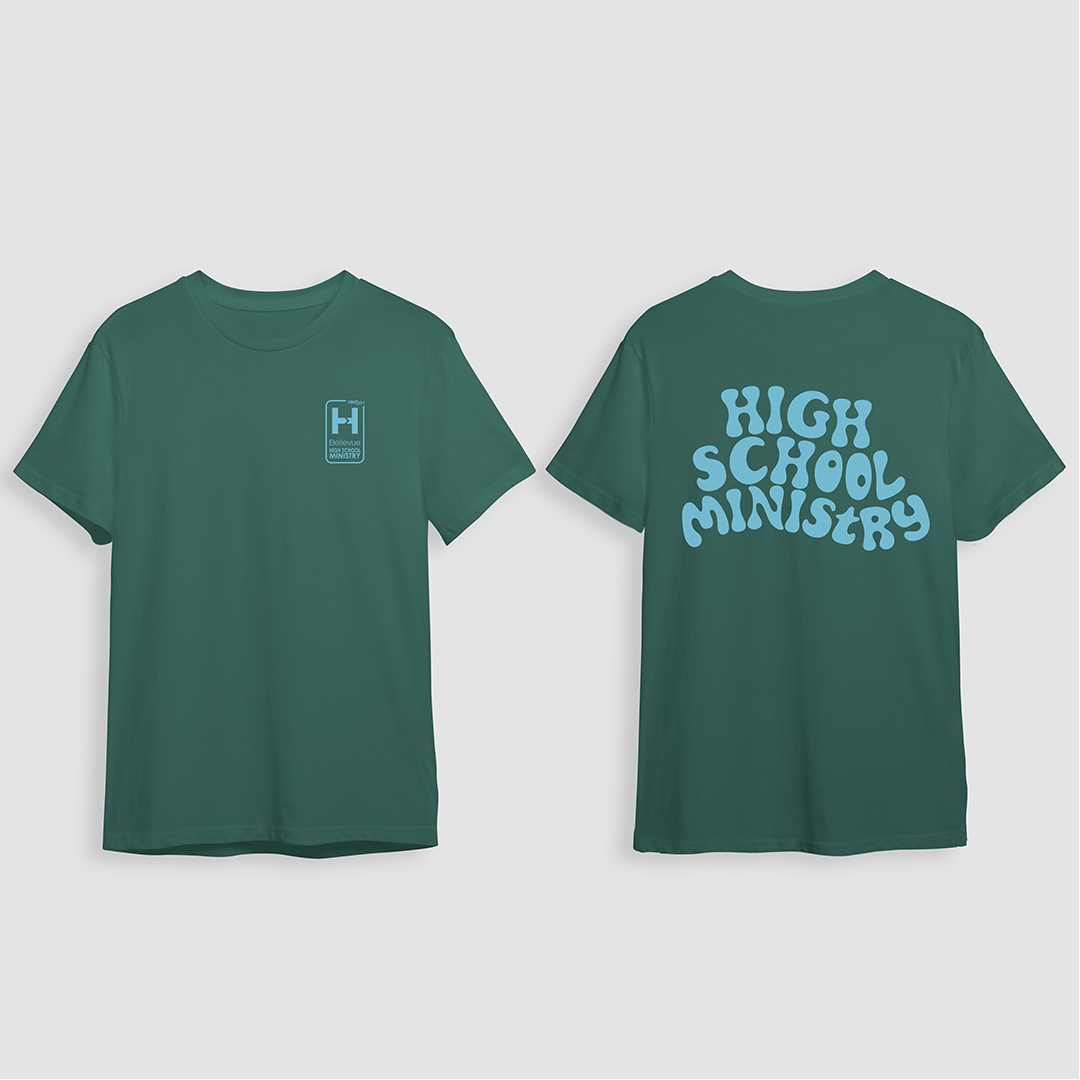 Event for the incoming freshmen. Ministry wanted stickers and T-shirts designed.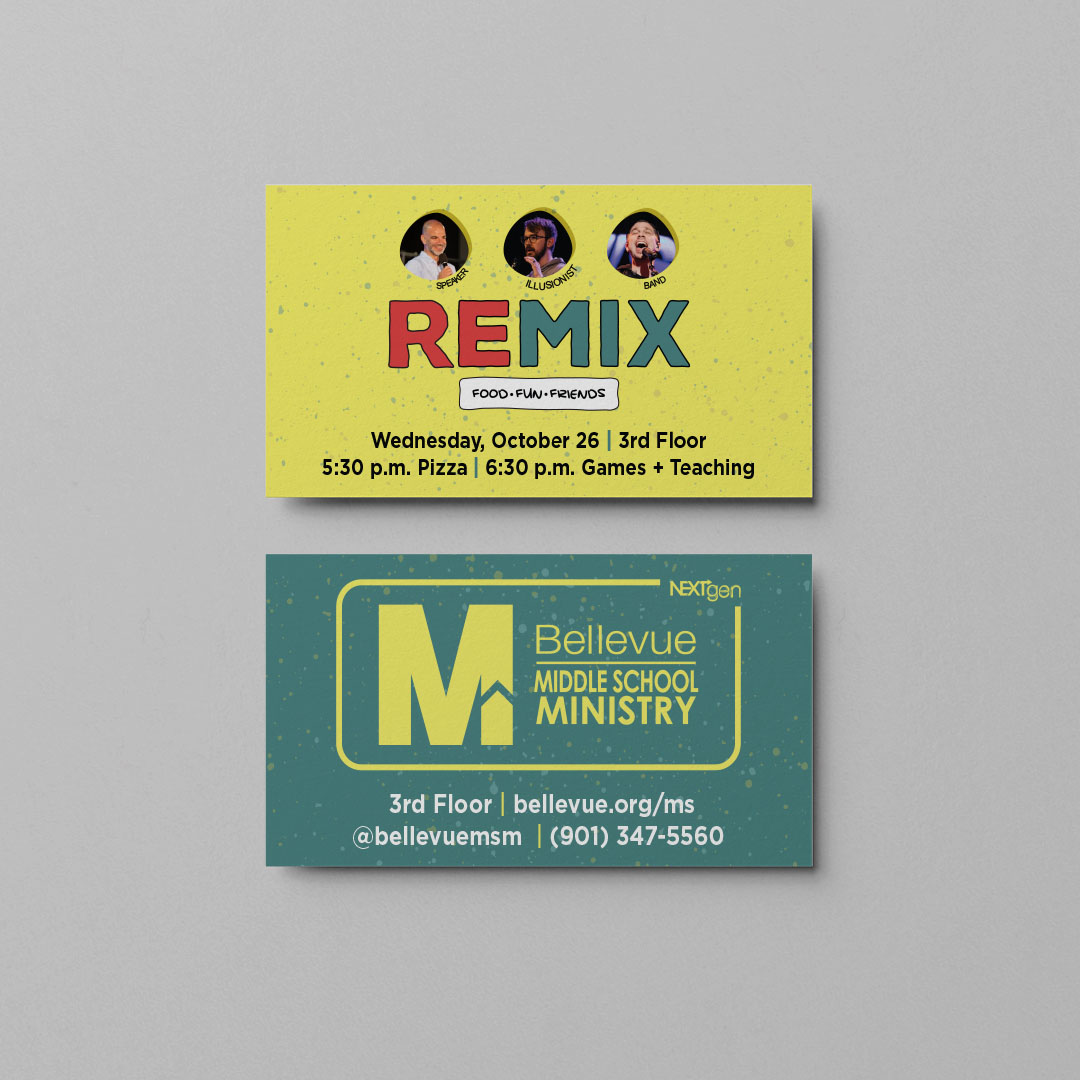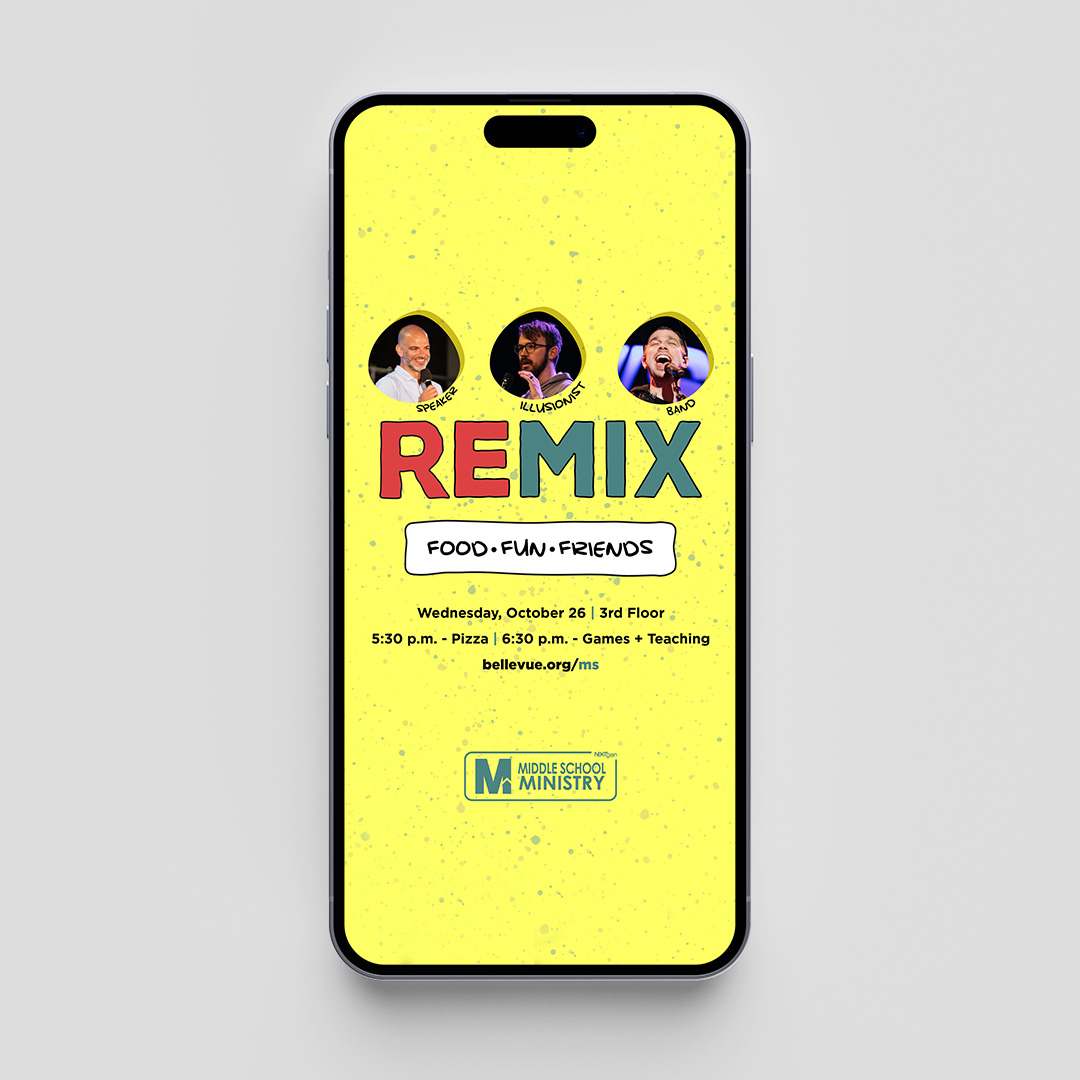 This event was a kickoff for middle schoolers to worship and hear a sermon.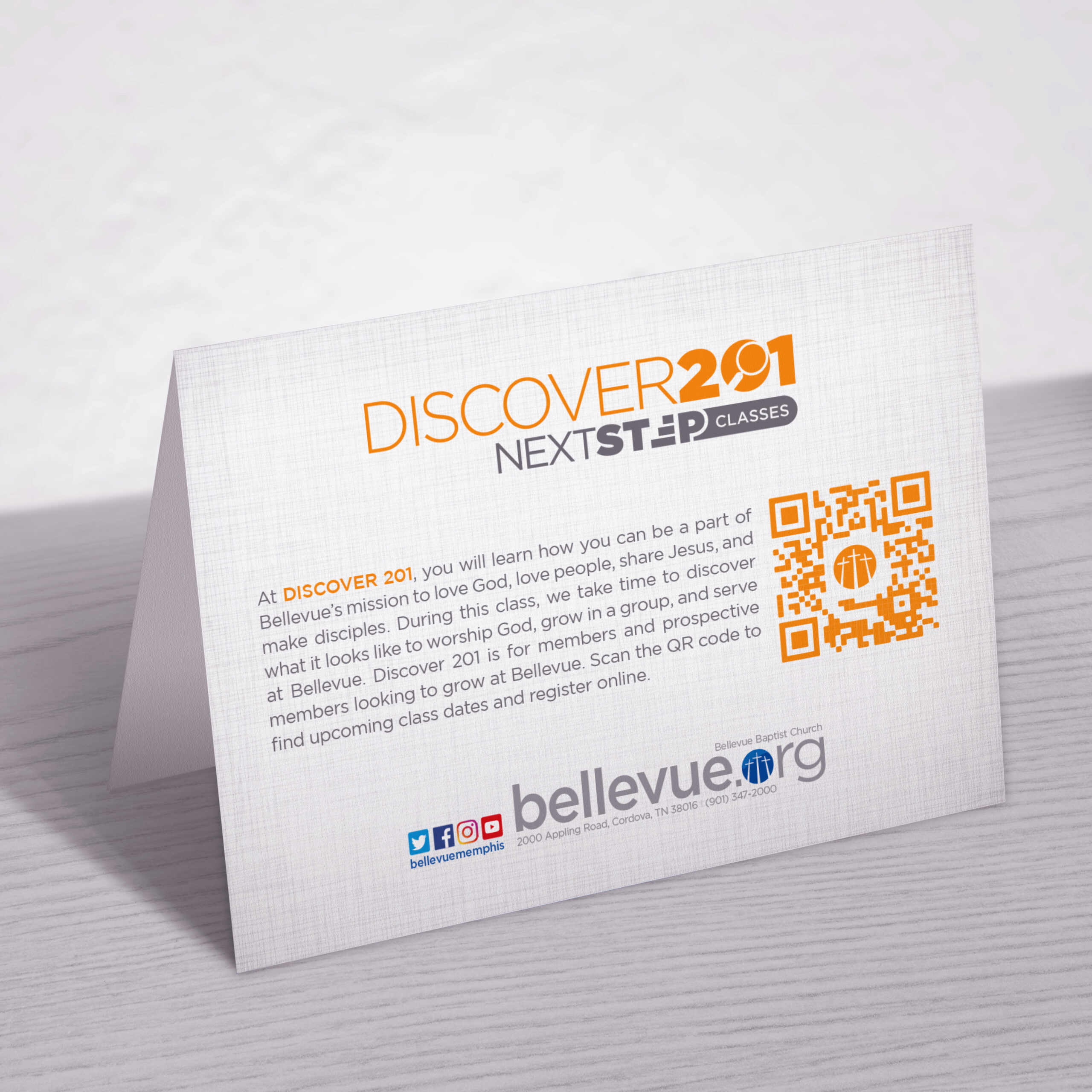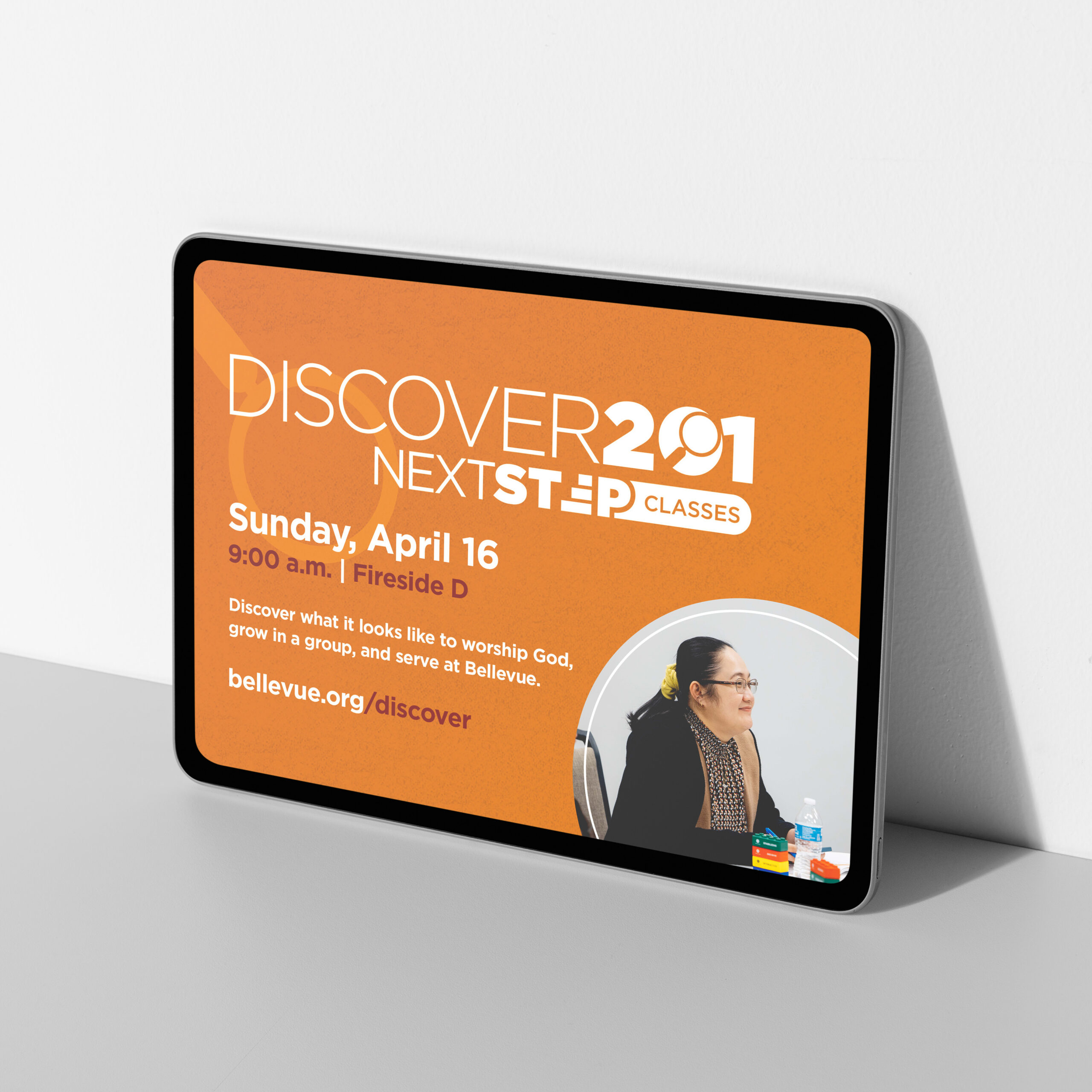 Discover 201 was the following steps to becoming a member at Bellevue. On the left is a table tent to promote it. On the right, Bellevue would have monthly classes, and I would have to update the pictures and dates. I would have to photoshop out the name tags for most images I used.
Some of my responsibilities: Created posters and business cards, updated the church's website, created and managed social media content, created sermon graphics, announcement slides, and digital signage, and helped create a consistent logo and brand identity.
Unqualified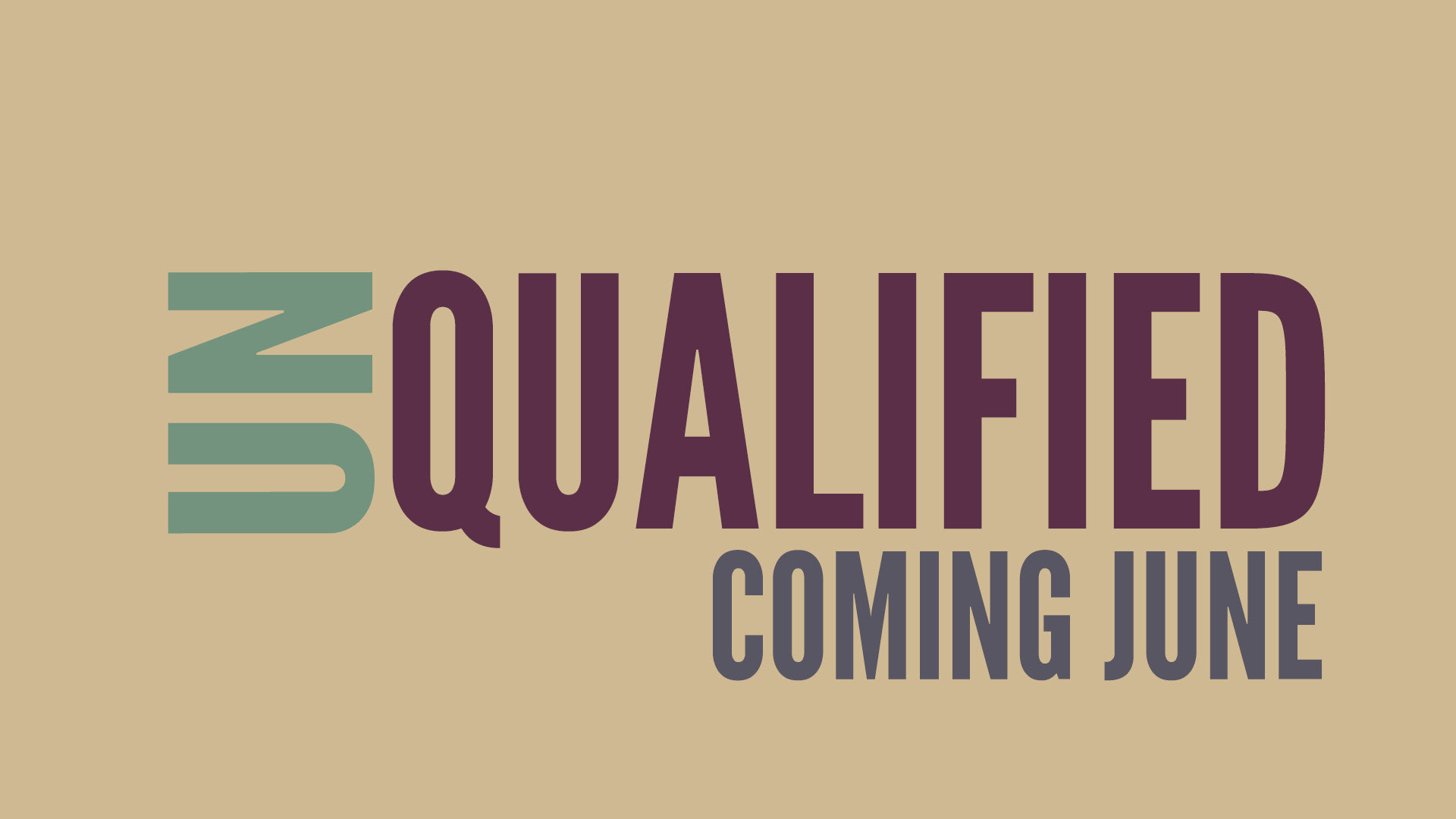 Promoting an upcoming sermon series.
Celebrate Recovery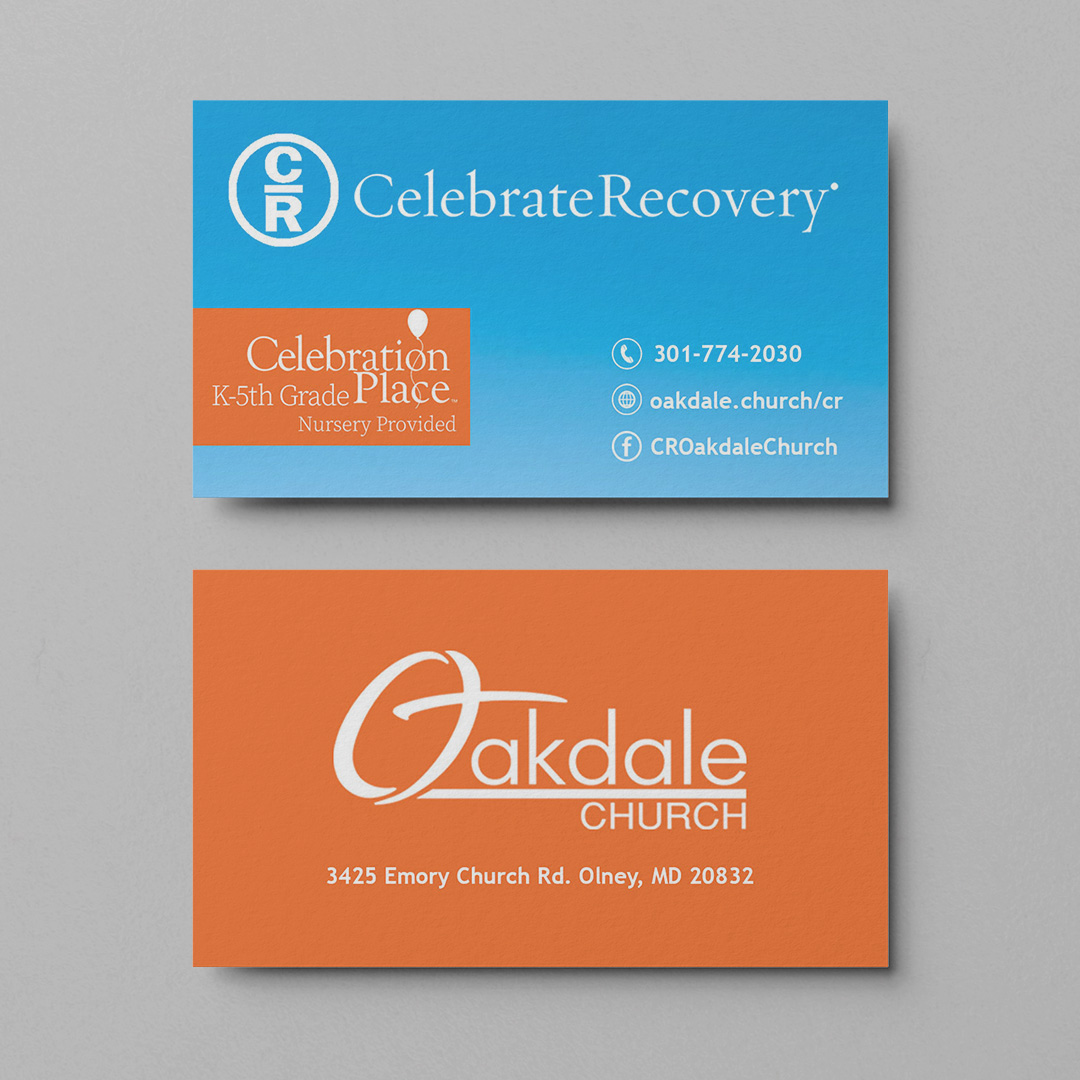 Oakdale wanted me to create a business card to give to people for Celebrate Recovery. I decided to use their color palette because they have their branding.
Good Friday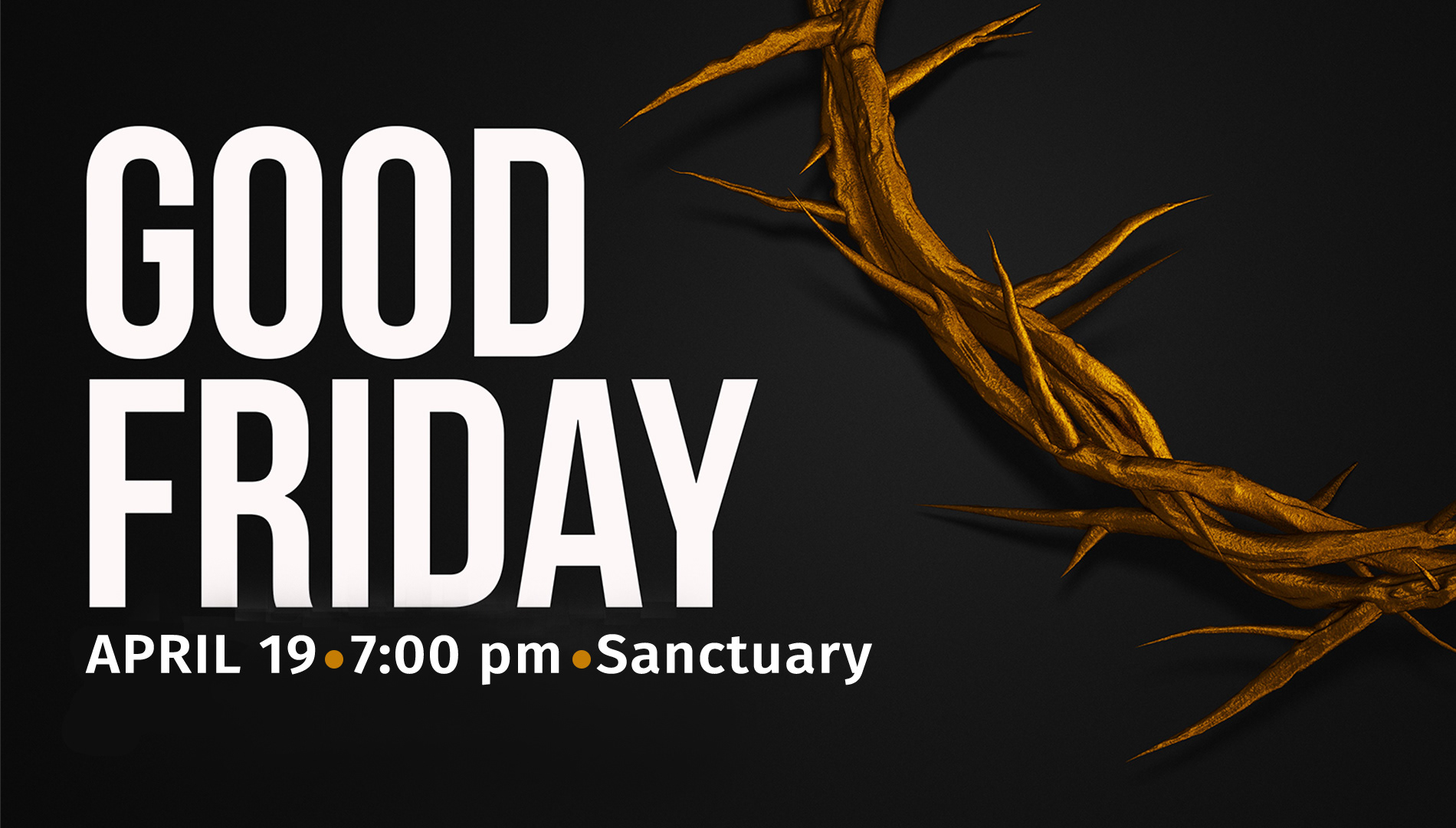 Promoting the Good Friday service.